Assessment of Executive Function
Conveniently located to serve the areas of Santa Monica, Venice, South Bay, Brentwood, Beverly Hills, Pasadena and all of Greater Los Angeles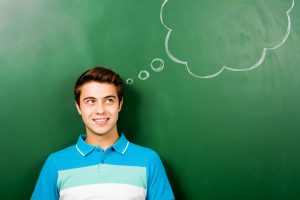 The assessment of executive functioning is a crucial component of the integrated assessment for all ages but particularly in children 11 – 18 years of age. Executive processes represent a set of cognitive skills which are at the heart of mental control and self-regulation.
The evaluation of executive processing systems provides information about an individual's ability to initiate and act in a goal-directed manner, manage cognitive skills simultaneously, control emotional and behavioral responses, solve problems, reason and infer, and monitor one's own course of action during tasks.
The information about these specific areas of cognitive functioning is important in individuals experiencing a broad range of deficits such as attention, learning disabilities, anxiety, depression, developmental delays, behavioral disorders, and other medical conditions.
This assessment explores the following skill sets:
Cognitive inhibition
Cognitive shifting
Emotional control and self-regulation
Self-monitoring
Initiation
Working memory
Planning and organizing
Task completion
Inconsistency of behaviors
Accountability
Assessments that may be used in this domain are:
Behavior Rating Inventory of Executive Function – BRIEF
Behavior Assessment System for Children – BASC-2
Burks Behavior Rating Scales – BBRS-2
Social Responsiveness Scale – SRS-2