Meditative Neurofeedback
Conveniently located to serve the areas of Santa Monica, Venice, South Bay, Brentwood, Beverly Hills, Pasadena and all of Greater Los Angeles
An Ancient Practice Enhanced by 21st Century Neuroscience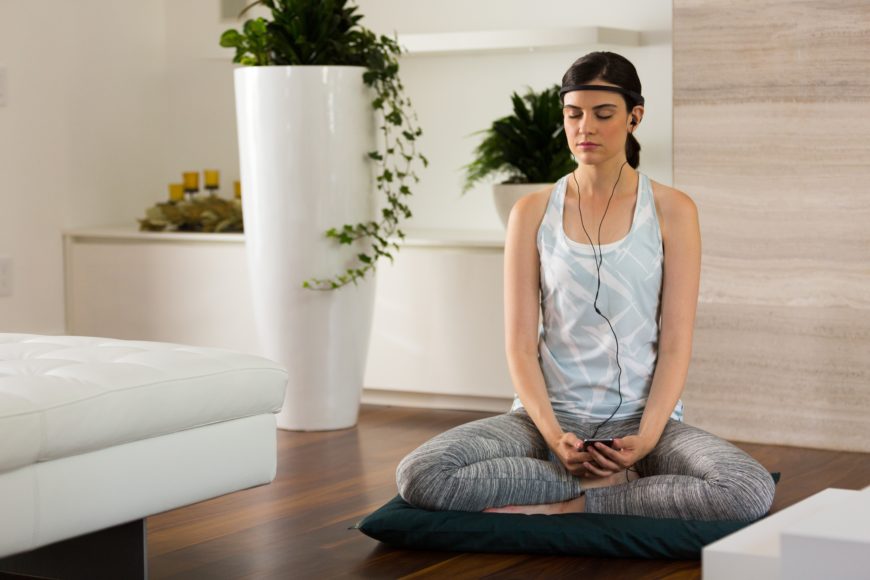 Meditative Neurofeedback is the application of the latest scientific insights on brain function to the centuries-old principles behind traditional meditation practices. Meditation and mindfulness have gained significant traction in Western medicine over the last decade as research has revealed real results in patients struggling with mental, emotional and cognitive issues. NeuroZone serves the Greater Los Angeles area with our science-backed modalities designed to address mental health issues, neurodevelopmental delays, cognitive issues, learning disabilities and behavioral issues. We now offer Meditative Neurofeedback treatments so that our patients can benefit from a potent blend of ancient wisdom and contemporary neuroscience methods.
Visit the NeuroZone blog and join the conversation about how mental health and cognitive performance affect our Southern California community. 
About
Meditative Neurofeedback is a type of facilitated meditation using neurofeedback techniques and technology to monitor brain waves during meditative practices to guide the individual into the desired states achieved through meditation. This technique provides the individual with an enhanced experience where they begin to learn what their brain waves are doing during their meditative practices. This allows them to find their sweet spot much MORE EFFECTIVELY & EFFICIENTLY during meditation. Imagine achieving OPTIMAL MEDITATIVE STATES within a handful of sessions.
Our Meditative Neurofeedback protocols bridge the gap between traditional mindfulness techniques and current neurofeedback technology. At NeuroZone, we use diagnostic tools, including the QEEG/Brain Map to determine which type of meditation will be the most beneficial for each individual's personality type. The QEEG is also an important tool to help determine if there is anything going on in the brain that may interfere or block ones ability to effectively meditate. For instance, some people who have anxiety, struggle with getting into a relaxed state to meditate. This has resulted in years of unsuccessful attempts at using meditations for improved mental health. The QEEG allows our clinicians to successfully treat the anxiety first thus opening up the pathways for successful meditation.
What is Meditation?
Traditional meditation may still seem like a curious, mysterious practice in the eyes of many Westerners, but in recent decades modern medicine and popular culture have become increasingly interested in applying its time-tested techniques to improving mental health and wellness. Studies have shown that meditation, yoga, breathing techniques and other movement based practices can be an essential component to achieving and sustaining a healthy, balanced mind. However, there have been some obstacles to integrating these findings into a universally accepted modality in 21st-century healthcare.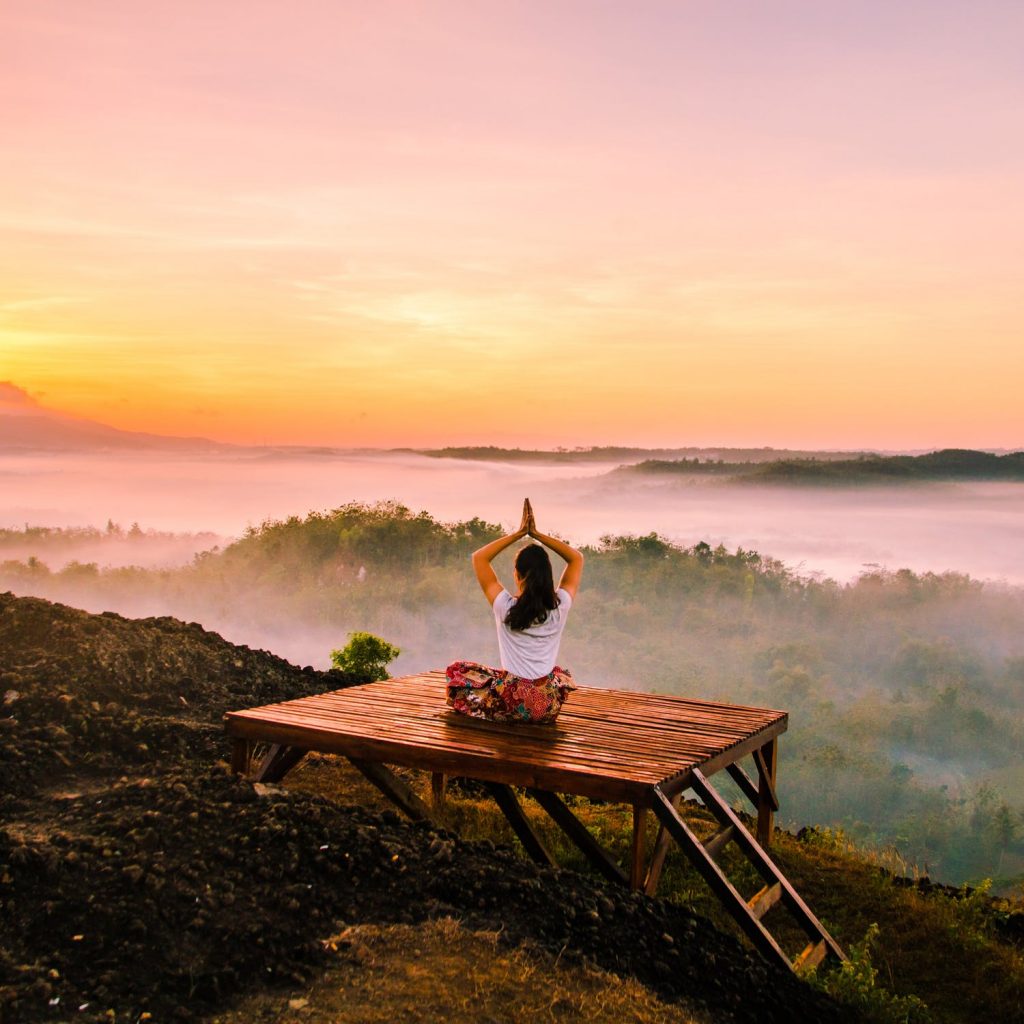 Meditation is a venerable practice born out of Eastern spirituality and refined over thousands of years of monastic ritual but the beautiful customs and culture typically associated with the practice can also serve as an impediment to Western understanding. Many Americans are unfamiliar with exactly what mediation is and how it can help them overcome stress, ADHD, anxiety, depression and many other modern medical diagnoses.
At its most basic level, meditation is simply a systematic mental training designed to challenge habits of attending, thinking, feeling and perceiving.[1] The meditative state is essentially a change in mental perspective that facilitates a greater awareness of one's own habitual patterns of mind. Training in meditation provides an opportunity to change thought patterns that do not serve us and to create new ones. Even though meditation comes to us from Eastern spiritual practices, there is nothing inherently religious about its techniques—scientific studies affirm that meditation is just as beneficial in a secular, medical context as it is in a traditional one. 
NeuroZone offers Meditative Neurofeedback as part of our continuing commitment to improving health and wellness, cognitive performance and removing psychological barriers. If you're intrigued by this innovative synthesis of mindfulness and neuroscience, consider a consultation to learn more. Call (310) 821-3640 to schedule an appointment at our offices in Playa del Rey, Santa Monica or Redondo Beach.
Neurofeedback Assisted Meditation
Your Meditative neurofeedback  can be enhanced and supplemented with NeuroZone's neurofeedback training. This remarkable modality electronically charts your brainwave patterns in real-time with qEEG brain mapping technology. In the same way that mindfulness practices bring awareness to unconscious patterns of thought, the qEEG machine visually represents brain activity in response to stimuli. 
Pairing neurofeedback with guided meditative neurofeedback opens new vistas of awareness for patients seeking to break habitual patterns of mind and strengthen their executive functioning. Because we know what the brain "should" be doing during each meditation style, we can measure this and provide guidance. We will keep you "on track" so that you will get the most out of your sessions. 
Meditation with Intentionality
Given that different brainwave patterns are beneficial for different concerns, meditative practices are most effective when we understand what we are intending to do as not every technique is ideal for every situation. Interestingly, many of the conditions that benefit from Neurofeedback treatment are consistent with the conditions that improve with regular meditation practice
Meditative Neurofeedback optimizes the effectiveness of traditional mediation by monitoring brainwaves during the meditative experience and providing guidance to the participant about what states they are experiencing and how they may be feeling.  They are then encouraged to report their own feeling states as part of the feedback process.  This help client and clinician prioritize what needs to be addressed. Meditation is not a "one size fits all" modality and by understanding the practical differences between techniques, Meditative Neurofeedback provides every patient with the unique support that they need to thrive.[3]
Meditative Neurofeedback Assisted by Virtual Reality
Virtual Reality (VR) assisted NeuroMeditation is a fascinating application of a paradigm-shifting technology. VR provides an immersive experience through the use of a headset that puts you inside an artificial environment, creating a sense of "presence" in the individual.[2] Presence describes the brain's tendency to react authentically to convincing stimuli, even when the individual is aware that the experience is not real. We often experience presence when watching a typical (2D) movie that moves us to laughter or tears. VR creates a 3D environment in which feelings of presence are even more potent. 
Meditative Neurofeedback leverages presence to augment the effectiveness of mindfulness techniques. By placing the individual in a soothing, natural environment, virtual reality meditations can encourage a calm mental state. While in such a state, the patient is more receptive to the benefits of meditation. NeuroZone offers this exciting new modality as part of our integrative treatment model. 
Your Free Consultation
Your complimentary consultation at NeuroZone is completely private and confidential. We believe in treating cognitive, behavioral and emotional issues without the use of drugs. Our executive directors, Erin Badour-Kayem and Negar Shariatmadari, love meeting with clients and their families to discuss their concerns and to develop customized treatment programs. Under their expert guidance, they will empower you to discard old modes of thinking that no longer serve you. Together, we will help you and your loved ones create a healthier, happier, more productive mind.
If you are curious to learn more about the benefits of Meditative Neurofeedback, contact us and see if this unique blend of ancient and modern methods is right for you. Call (310) 821-3640 to schedule an appointment at any of our Los Angeles-area offices.  
FAQ
What is meditation used for?
Meditation is an ancient mind and body practice that is used to increase awareness, promote calmness, enhance mental clarity and fortify emotional resilience when coping with trauma. Recent scientific studies have confirmed what traditional practitioners have long asserted—that meditation provides real, measurable benefits to mental wellness. This has contributed to a growing trend. A new report based on data from the 2017 National Health Interview Survey found that U.S. adults' use of meditation tripled between 2012 and 2017. The use of meditation by U.S. children also increased significantly.[4]
References
Tarrant, J. (2017). Meditation interventions to rewire the brain : integrating neuroscience strategies for ADHD, anxiety, depression & PTSD. Pesi Publishing & Media.
Chirico, A., Ferrise, F., Cordella, L., & Gaggioli, A. (2018). Designing Awe in Virtual Reality: An Experimental Study. Frontiers in Psychology, 8. https://doi.org/10.3389/fpsyg.2017.02351
Travis, F., & Shear, J. (2010). Focused attention, open monitoring and automatic self-transcending: Categories to organize meditations from Vedic, Buddhist and Chinese traditions. Consciousness and Cognition, 19(4), 1110–1118. https://doi.org/10.1016/j.concog.2010.01.007
National Health Interview Survey 2017. (2017). NCCIH; NCCIH. https://www.nccih.nih.gov/research/statistics/nhis/2017
https://www.frontiersin.org/articles/10.3389/fpsyg.2013.00688/full
About Us
Erin Kayem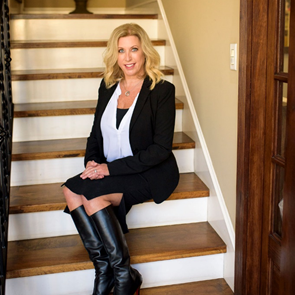 Erin Kayem is a licensed speech-language pathologist, and a neurotherapist with more than 20 years' experience practicing in a variety of clinical settings including hospitals, rehabilitation centers, private clinics, and schools. She is the founder and executive director of Neurozone Inc., a state-of-the-art multidisciplinary neurofeedback clinic for children and adults, with locations in Los Angeles and Redondo Beach, California.  
Erin has a Master of Science degree from Fort Hays State University in Kansas as well as two Bachelors degrees; one is Science from the University of North Dakota and the other from the University of Manitoba, in Canada. Erin is an international and national speaker in the areas of neurodevelopment and its impact on learning.
Erin worked for many years in the therapeutic domain in both hospital and clinic-based settings.  There, she collaborated with professionals from the field of Otolaryngology, Neurology, Occupational Therapy, Educational therapy, Psychology, Social Work and Counseling.   Her strong background in neuroscience and neurodevelopment lead her to discover the treatment modality known as neurofeedback. 
Erin currently specializes in combining neurofeedback methods with other therapeutic approaches she has learned  from collaborating with neurophysiologists, occupational therapists, educational therapists. behavior interventionists, and psychologists.  She uses this innovative approach to diagnose and treat children and adults with a variety of neurodevelopmental and neurological conditions such as processing issues, memory issues, attention deficit, and executive dysfunction, as well as  mental health issues such as depression, trauma, and anxiety.   
Negar Shariatmadari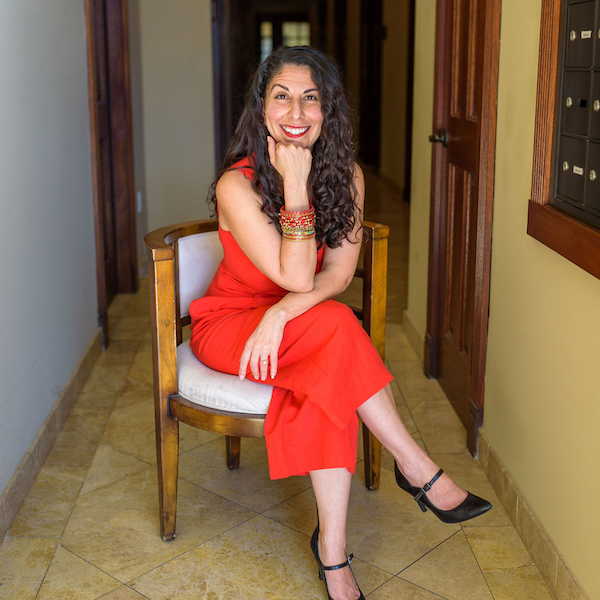 Negar received her Bachelors of Science in Physiology from UC Santa Barbara and Masters in Science as a Physician Assistant from Western University of Health Sciences. She has been practicing medicine for more than 15 years in specialties of family medicine, internal medicine and allergy, asthma and immunology. As a lifelong student of the healing arts, she has always been interested in the ancient approaches to health as well as luminaries such as Hippocrates and Avicenna who recognized the importance of the wholeness model when treating patients. She has studied the concepts of meditation, reiki, meridians, chakras, doshas, auras and more to develop a unique modality that blends these philosophies. For the past 8 years, Negar has used these techniques along with her foundation in human physiology & anatomy, nutrition, mindfulness, movement, as well as emotional and mental health to provide multidimensional support for her adult, adolescent and pediatric clients.
Consulting Psychologist and BCN Fellow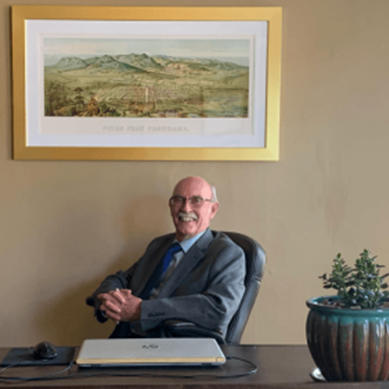 Dr. Steven Stockdale is a licensed clinical psychologist in the state of Colorado. He began his career, as a psychologist, in private practice, specializing in child and family psychology and has held appointments at the University of Colorado and Chapman University. In 1991, Dr. Stockdale established a research and treatment facility for Lexicor Medical Technology and began researching the application of neurofeedback with various mental health issues and closed head injuries.
Throughout his career he has garnered extensive experience in clinical and research applications of Quantitative Electroencephalogram (Q-EEG) technology and has spent the last 31 years, treating patients in Colorado using neurofeedback. Currently, he is the Clinical Director of The Neuro-Health Center in Colorado Springs, CO. At the center, Dr. Stockdale specializes Q-EEG evaluations, data analysis, and training. He is highly sought after and consults with professionals from around the world regarding Q-EEG. Dr. Stockdale is also an internationally known speaker on Q-EEG and neurofeedback and is a teacher providing coursework credits for professionals interested in certification for neurofeedback through the Biofeedback Certification International Alliance (BCIA). He is the past president of The International Society for Neurofeedback and Research (ISNR), a professional society dedicated to the advancement of Q- EEG and neurofeedback through research.
In addition to using his skills with various mental health issues and traumatic brain injury, Dr. Stockdale has also applied his expertise in neurofeedback to professional athletes, in both Japan and the United States, seeking performance enhancement training. Dr. Stockdale now focuses his time and energy on consultation and training professionals interested in learning the application Q-EEG and neurofeedback.
Stephanie Castro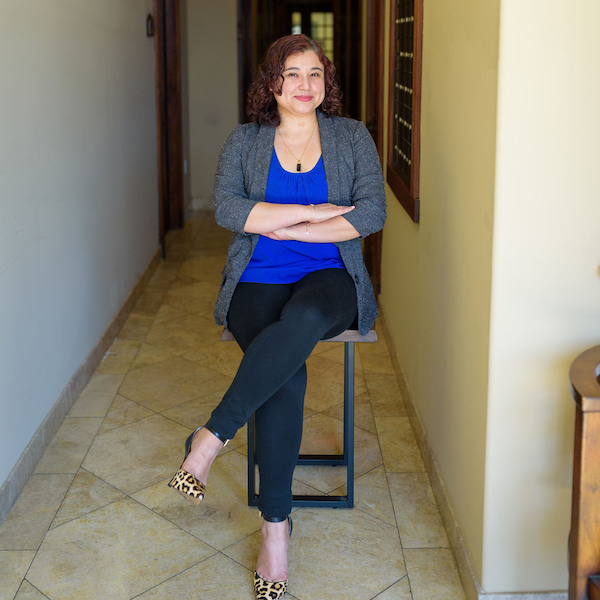 Stephanie Castro has been a senior office administrator and clinical coordinator for Neurozone Inc. for the past 10 years. She is currently working towards her Bachelor's degree in Psychology and is in the process of obtaining her certification as a neurofeedback technician.
Stephanie is extremely passionate about working as a neurofeedback technician in the clinical arena to help children and adults with many challenges including behavioral regulation issues, attention deficit disorder, anxiety, auditory processing disorders and sensory-integration disorders.  She is excited to further her education and pursue her Masters Degree in Psychology.
Sara Feld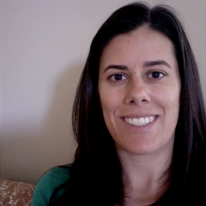 Sara received her Masters in Social Work from the University of Southern California. She has over ten years of experience working with children and families from a Montessori teaching perspective, and a mental health perspective.
Sara Feld has worked in many facilities all over the state of California and Oregon. Her experience ranges from Substance Abuse facilitation, group home visitation, Domestic Violence home visitation, working with victims of crime, and assisting many children who have learning disabilities and are on the Autism spectrum.
 Sara has utilized the following interventions with clients in the past: DBT (Dialectical Behavior Therapy), CBT (Cognitive Behavioral Therapy), play therapy, art therapy, music therapy, mindfulness, and visual imagery.  She has learned over the years that the mental health field is constantly evolving and thus she is continuing to learn new and innovative techniques that can guide clients in the right direction.
Jordan Allen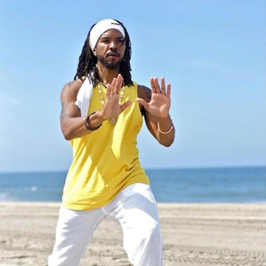 Jordan has been a student of the healing arts for over 20 years. He has studied and taught Tai Chi and holistic bodywork at an accredited massage school in Los Angeles for 18 years. He also served as the Director of Education where he helped create curriculum, conduct teacher training, and mentored fellow instructors. Jordan has facilitated movement meditation classes, workshops and seminars with pediatric, adolescent and adult populations.  He specializes in Tai Chi and Kundalini Yoga and is expanding his formal training to include Qi Gong and Hatha Yoga. He loves helping others achieve success through self-awareness and stillness.  Jordan is the proud father of an outstanding son who will soon be graduating from  NYU and a two year old boy who keeps him on his toes.