Reading Assessments
Conveniently located to serve the areas of Santa Monica, Venice, South Bay, Brentwood, Beverly Hills, Pasadena and all of Greater Los Angeles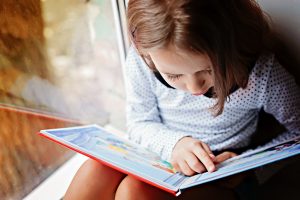 Reading involves the complex integration of both cognitive and language-based skills. The task of reading requires the brain to process several pieces of information in a coordinated manner, simultaneously, to extrapolate meaning. The reader must first recognize features and shapes of letters and recognize these symbols as letters.
Then the reader attaches sounds to letters and blends those letters into syllables, words, sentences, ideas, and finally themes. For all of these elements to come together successfully, many cognitive processes, including the working memory system, must be intact. With this many levels of processing, it is clear that there is the potential for problems to occur at any time or at multiple levels of reading. A reading assessment can identify any reading challenges that occur at these different levels of processing.
The assessment investigates six main components of the reading process:
Phonemic Awareness/phonological awareness
Phonics
Vocabulary
Fluency/ decoding
Reading/language
Comprehension
This reading assessment will include elements that are required in the assessment of dyslexia. Dyslexia is a learning disability which has as its main feature a reading disability. However, not all reading disabilities are termed dyslexia. Each element of the reading process requires careful analysis in order to determine the underlying causes of the reading deficits and plan the appropriate treatment.
Assessments that may be used in this domain include:
Gray Oral Reading Test – GORT -5
Woodcock-Johnson Tests of Achievement – WJIV
Woodcock-Johnson Tests of Oral Language – WJIV
Clinical Evaluation of Language Fundamentals – CELF-5
Comprehensive Test of Phonological Processing – CTOPP
Wide Range Achievement Test – WRAT-3
Clinical Assessment of Articulation and Phonology – CAAP
Preschool Language Scale – PLS-5