Cognitive Assessments
Conveniently located to serve the areas of Santa Monica, Venice, South Bay, Brentwood, Beverly Hills and all of Greater Los Angeles
Standard Cognitive Testing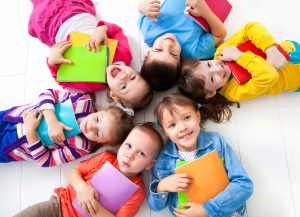 For children between the ages of 2 and 6 the standard assessment of cognitive processes will include both informal and formal measures which includes testing in the primary areas of development. Parent and teacher questionnaires, as well as informal observations during play-based activities, are also used in the clinical evaluation process. These skills are assessed using a variety of tests and modalities depending upon the severity of the issues, and the nature of the information that is needed to develop a treatment plan.
Neurodevelopmental assessments are an important part of early identification and early intervention for children who present with delays or who are at risk for delays. Comprehensive neurodevelopmental assessments can be used to identify children who are developing normally and those who are below their peers in the primary areas of development. The assessment will examine the following areas:
Cognitive skills
Communication skills- expressive and receptive language
Articulation/Phonology
Social-Emotional development
Physical development
Adaptive skills
Kindergarten Readiness Testing
Kindergarten Readiness testing is also offered to determine whether or not a child is ready for the kindergarten experience. This test assesses the main skill sets that a child should have before entering kindergarten. It evaluates vocabulary, identification of letters, visual discrimination, phonemic awareness, comprehension and interpretation, and mathematical knowledge. This test is ideal for parents who are trying to determine if their child is ready for the kindergarten experience or if they need more time to develop the necessary skill sets.
Assessments that may be used in this domain are:
Developmental Assessment of Young Children – DAYC
Ages and Stages Questionnaires
Clinical Assessment of Articulation and Phonology – CAAP
Kaufman Speech Praxis Test for Children – KSPT
Fluharty Preschool Speech and Language Screening Test
Verbal Behavior Milestones Assessment and Placement Program – VB-MAPP
Childhood Autism Rating Scale – CARS
Behavior Assessment System for Children – BASC3
Preschool Language Scales – PLS-5